In January 2018, Necon E-Books merged with Crossroad Press to create NECON PRESENTS.

This library contains hundreds of titles, all of which were written by authors with a connection to Necon.
PLEASE CLICK HERE to browse this amazing collection of books!
---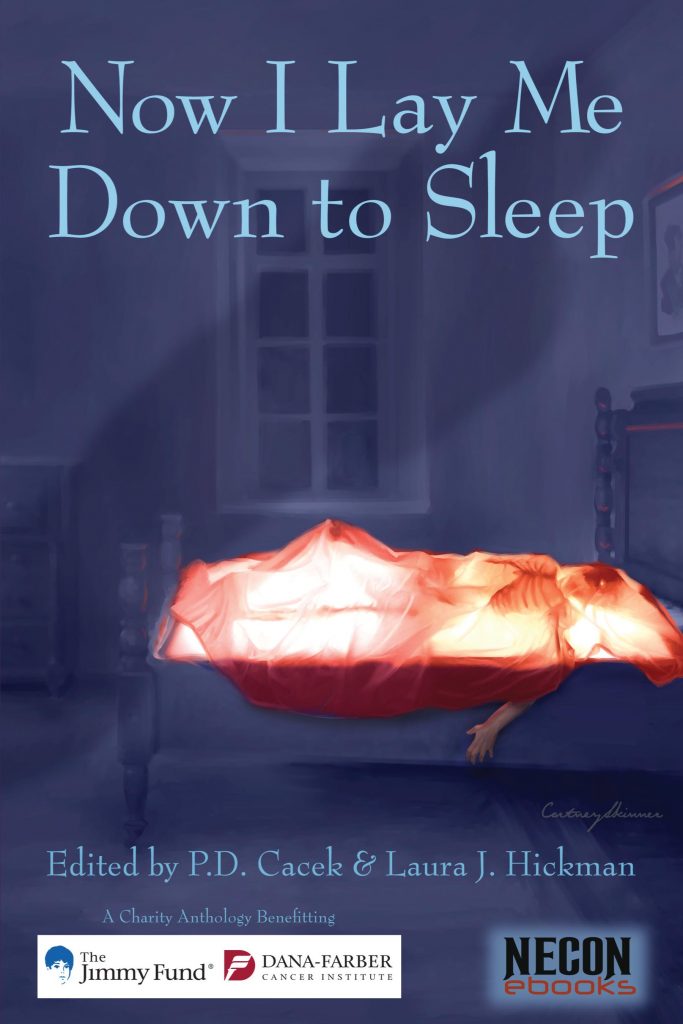 Now I Lay Me Down to Sleep, the Necon E-Books charity anthology benefitting
the Jimmy Fund / Dana-Farber Cancer Institute, is available exclusively via Amazon.com.
PLEASE CLICK HERE to purchase the book

(and, in the words of our friends at Dana-Farber, thank you for helping us conquer cancer!).
---

Interested in joining us at Camp Necon?
PLEASE CLICK HERE to learn more about Necon and register to attend today!