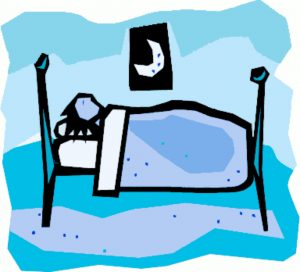 Now I lay me down to sleep,
These stories are for me to keep.
If I should die before I wake,
These stories are for you to take …
Necon E-Books is proud to announce its forthcoming charity anthology
NOW I LAY ME DOWN TO SLEEP
from which 100% of all proceeds will be donated to

Edited by P.D. Cacek and Laura J. Hickman
Available in Trade Paperback and Digital Editions
Submission Guidelines:
Now I Lay Me Down to Sleep will be an anthology of horror bedtime stories.

We would like to read stories that stay with the reader, especially when they're just drifting off to sleep. The stories should be unnerving — which means, scare us and cause the hair on the back of our necks to stand up!

Our taboos: Please no gratuitous sex, sexual assaults, violence against kids, splatterpunk, or "over the top" profanity. Having said all that, yes, you can have your characters overcoming violence with revenge, but we don't want violence for the sake of violence.

Fiction: Stories should be between 1,000 to 5,000 words in length, with the "sweet spot" between 2,000 – 3,000 words, submitted as either an MS Word or RTF file.

Verse: We are open to considering poems that fit the anthology's motif as well. Please submit any poetry as either an MS Word or RTF file, formatted EXACTLY as you wish your work to appear on the page.

Artwork: We would love to consider using any artwork that fits our theme as interior illustrations. Please submit all artwork saved as a JPG file at 300 dpi resolution. *** Please note: the artwork will be converted to grayscale and scaled to fit within the page's printable area of 4.75" x 7.5", so please take that into consideration before submitting (i.e. please make sure the work is at least that size, but also doesn't feature too fine of details that could get compromised when converted to black and white and scaled to fit upon the page).

We are requesting that all materials submitted for this anthology be original, previously unpublished works; however, if you have a piece that that you think is PERFECT for this anthology, we are open to considering it so long as you include its previous publication history upon submission.

We are open to receiving multiple submissions, but we will accept no more than one story and / or piece of artwork per contributor.
We (Trish and Laura, the Editors) will be blind judging all submissions. As such, the Publisher will be receive the submissions and remove your byline before forwarding your story / poem / artwork to us for consideration. Artists: If you sign your work within the piece itself, the Publisher will simply drop a black box over your signature before forwarding it to the Editors (don't worry, they'll save an uncensored copy for inclusion in the anthology!).

If you have any creative questions whatsoever regarding the content of your submission, please email the Editors (Laura at laura_hickman_213@yahoo.com and Trish at pdcacek@yahoo.com). If you have any technical questions regarding the file format or rights status of your submission, please contact the Publisher (Matt Bechtel of Necon E-Books at mbechtel@neconebooks.com).

As per all Necon E-Books publications, all potential contributors MUST have a direct connection to NECON (a.k.a. the Northeastern Writers' Convention). This means you must have previously attended the convention, or be registered for this year, for your work to be considered. For more on NECON and to register, please visit www.campnecon.com.
Submissions Open: November 1, 2016
Submissions Close: March 31, 2017
Release date: July 20, 2017 (at Necon 37)
Compensation:
Now I Lay Me Down to Sleep is a charity anthology from which 100% of all proceeds will be donated to the Dana-Farber Cancer Institute and The Jimmy Fund. Therefore, we are asking that all submissions be donated as well. To show our thanks for your generosity and your support of this essential cause, the Publisher will provide each contributor one copy each of the digital and print editions of the anthology.

Again, our sincerest thanks to all those who submit; we look forward to reading your work! And most importantly, to quote our friends and partners at the Dana-Farber Cancer Institute and the The Jimmy Fund, "Thank you for helping us conquer cancer!"